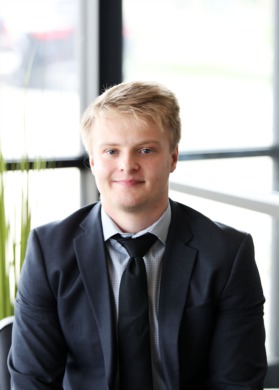 Braden was born in Burlington, IA  and then moved to Ankeny where he spent his childhood. After graduating high school in 2020, Braden gained experience in a wide variety of backgrounds while working in Carpentry and Maintenance. After a few years, he decided that he wanted his career to reflect more of what his true passions are - helping people and ending the day feeling fulfilled. 
With being a part of the RE/MAX Concepts Torres Team, Braden's knowledge will only continue to grow. He loves to be helpful and will do everything in his power to ensure the people around him feel welcome. Braden strives to make every day better than the last and hopes to bring a new perspective to the Real Estate world with his youthfulness. 
Braden currently resides in Ankeny, where he enjoys working out, spending time with family, and watching his favorite sports teams.
If you would like to contact Braden directly, please email him at [email protected]