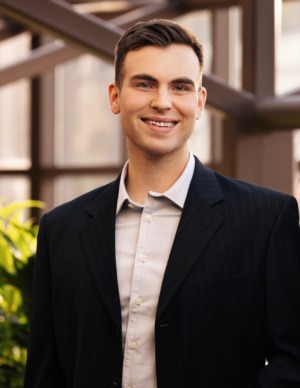 Cory grew up in Winterset, IA where he graduated from high school. After graduation, Cory decided to join the 132nd Medical Group of the Iowa Air National Guard in Des Moines, IA. Cory has served as a Flight Medical Technician in the Air Guard for almost 5 years. 
In 2019, Cory decided to pursue his passion for helping people and decided to change course and get his real estate license. Cory serves the entire Des Moines Metro area, and has a passion for community outreach, education, business development and service!
Cory currently lives in West Des Moines with his girlfriend, Lauren, and their two golden retrievers, Scout and Gus. In his free time, Cory enjoys eating, reading, spending time outside with Lauren and his pups, golfing and traveling. Cory is up for anything, and most importantly up for helping you with all of your real estate needs!
If you would like to contact Cory directly, please email him at [email protected]