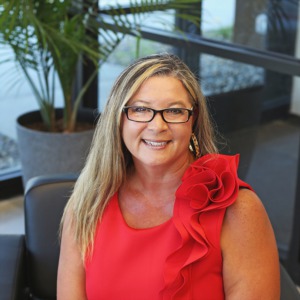 Gina is a Nebraska native and moved to the Des Moines metro in 1999. Banking has always been her passion. She worked as a teller and a teller supervisor from 1996 through 2000. In 2001, Gina moved to the mortgage industry, working for Principal Residential Mortgage as a loan processor. From there, she grew her mortgage career and worked her way into a mortgage underwriter position for the past 14 years for many of the "big" banks. Her knowledge of the mortgage lending process helps her to better serve her clients.
Gina's true passion is helping people. She will go above and beyond to ensure her clients experience is a smooth transition. She is outgoing, energetic and pays attention to every detail throughout the transaction. Gina has experience with new construction, custom builds, and first time home-buyers.
Gina, her husband, and their two children, who have since graduated, have lived in Grimes since 2006. While her children were in school, Gina often volunteered for many boards and committees which included the DC-G Soccer program where she was in charge of the concession stand and DC-G High School Booster Club where she was in charge of running an apparel store for the home football games, creating team apparel flyers, and ordering state T-shirts for the community.
In her free time, Gina can often be found spending time with her family and friends, on their boat during the summer months, and watching college football.
If you would like to contact Gina directly, please email her at [email protected].