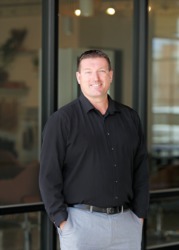 ​Jeff was born in Denison, IA and then moved to Ames while attending Iowa State University. He has seen many changes in the Des Moines metro since moving there in 2000. Clive has been his home city since 2004.

Jeff has been in the real estate business since 2013 as an investor, working for a large mortgage company as a financial consultant and a Realtor. Jeff will go above and beyond to help in the buying and selling of your home. You can be confident working with Jeff due to his multiple views of the real estate market and his desire to share his knowledge with others.

Jeff and his wife currently reside in Clive with their three children. Jeff's interests and hobbies include; running, watching his kids play soccer, coaching soccer, watching sports (Go Cyclones!), and reading. He is constantly watching and listening about the finance and real estate industry to stay up to date.

If you'd like to contact Jeff directly, please email him at jeffjohnston@realestateconcepts.net.